Features
Engine's E-Commerce & Online Payments solution provides a feature rich online trading platform that enables you to trade on the web. The main features of the system are:
Custom Store Design
Customised store design ensures you match your corporate identity to promote brand awareness.
Customer Accounts
Customers can create an account within the store to avail of a personalised shopping experience as well as features such as one click shopping.
Product Grouping & Tagging

products are organised into groups, tagged and displayed on the store front to your customers. This grouping and tagging, allows customers to easily browse your product catalogue and offers powerful search options to find particular products of interest.
Promotions
Create and run online promotions for specific time periods and match in-store promotions that may be running. Promotions are a great way to market your products, targeting particular customer groups and occasions such as Christmas and summer sales.

Price Breaks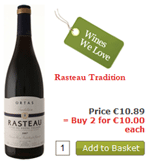 Product price breaks encourage customers to purchase higher quantities of your products to avail of discounted prices. Price breaks are a great way to increase the average size of your orders and maximise turnover.
Customer Price Lists
Assign different customer types different price lists. For example, trade customers may be assigned one price list while retail consumers may be assigned a different one.
Basket Retention
Even if a customer leaves your website before checking out, their basket will be remembered when they next visit your website.
Customer Product Reviews
Customer product reviews are a great way to get customers to participate in and contribute to your store.

These reviews provide additional information to customers who are making a decision on a product and give an added feeling of security and trust about their purchase. All customer product reviews can be approved by a moderator before they are published.
Multiple Payment Options
The store integrates with major payment gateways such as Realex Payments and PayPal but can also function within a manual process allowing you the flexibility necessary to collect payments.
Multiple Currency Options
Multiple currencies can be displayed, encouraging UK, US and worldwide customers to purchase from your store.
Google Analytics
Engine's E-Commerce & Online Payments solution seamlessly integrates with the world's leading analytics software, Goggle Analytics. This provides you with many different reports and statistics that let you monitor your site traffic and show trends in how customers use your store and what products they purchase.
To talk about the benefits of E-Commerce & Online Payments, contact our experts at sales@engine.ie