Business & Systems Analysis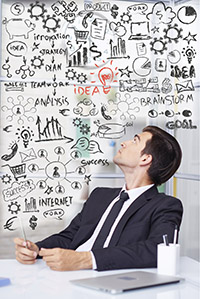 The success or failure of a project is ultimately determined by the quality of the analysis that is undertaken during the design stage. Get it right and your project meets deadlines, budgets and goals. Get it wrong and your project can be hamstrung from the start and be problematic throughout.
At Engine we intensely focus on this key stage and all its aspects to ensure that your project is setup to succeed. Our analysts are members and certified by the International Institute of Business Analysis (IIBA).
Business Analysis
Our business analysts work as a liaison among the project stakeholders in order to understand the structure, policies, and operations of your organisation. They then recommend solutions that enable the project to achieve its goals and meet your requirements.
Systems Analysis
Systems analysis is a fundamental building block for the successful implementation of a system. We analyse and consider all aspects of your system, and then document the results to allow the development team execute the implementation of the project.
To talk about the benefits of Business & Systems Analysis, contact our experts at sales@engine.ie